Schedule An Appointment Today!
Need help in deciding which treatment is best for you? No problem! click the button to the right to schedule an appointment today!
We have the best rated hair removal lasers on the market that are safe and effective for most skin and hair types. We Utilize the 1064NM ND Yag which is very safe and effective for darker skin and the 755NM Alexandrite for lighter skin and hair types! Laser Hair Reduction is 80% to 95% effective for most patients! For optimal results we reccomend 6-8 treatments with each scheduled appointment about 6 to 8 weeks apart.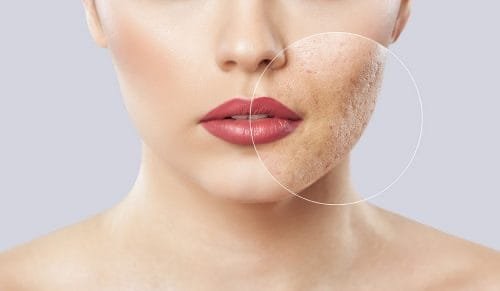 Radiofrequency Microneedling
Resurface and tighten skin at the same time with the newest generation of radio frequency microneedling. This 2 in 1 treatment stimulates the natural production of collagen and elastin and is shown to be very effective in alleviating facial wrinkles, fine lines, acne scarring and tightening and toning the face, neck, hands, and body. For the best results, 3 to 6 treatments are needed and each appointment should be 3 to 5 weeks apart.
ResurFX Non-Ablative Resurfacing
Non-Ablative technology creates tiny little channels in your tissue just like aerating a lawn! This treatment addresses hyperpigmentation, sun damage, acne scarring and fine lines and wrinkles. Treatments are effective without being overly aggressive. You will see immediate results that continue to improve as collagen is replenished up to 90 days post your last treatment. Fractional resurfacing stimulates the body's own natural healing process. Downtime varies depending on concern, Patients can expect a 5-to-7-day healing time. We recommend 3 to 5 treatment total with each appointment about 4 to 5 weeks apart.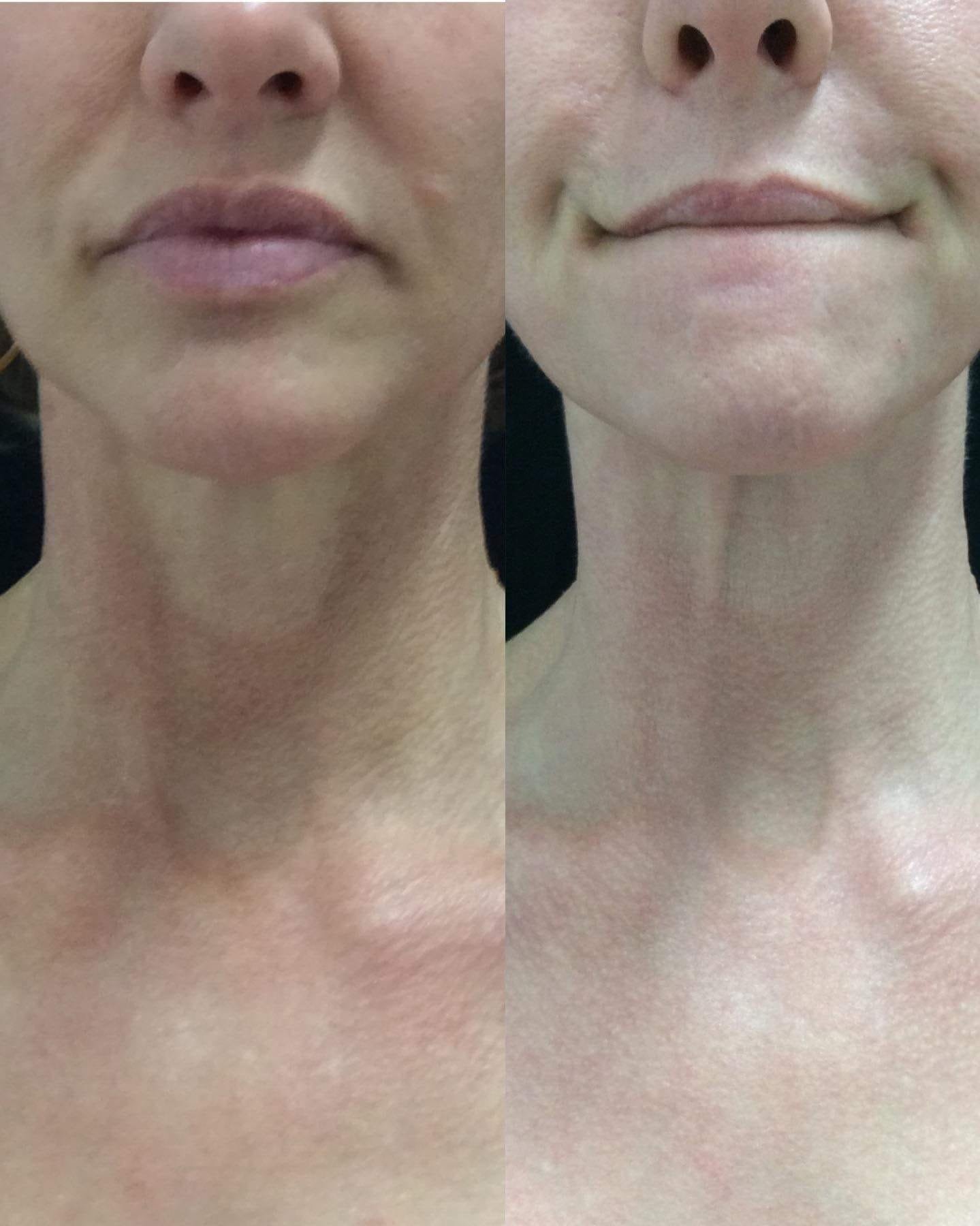 Treat your sun damaged skin with our most popular choice for IPL Photo-facial and skin rejuvenation. It is fast, cost-effective and comes with minimal downtime. IPL addresses the browns and reds in the skin and "air brushes" the skin back to its youthful glow. The most popular areas to treat are face, neck, chest, arms, and hands. We reccommend 3 to 5 treatments for best results and your treatments should be 3 to 5 weeks apart.
One of our favorite treatments! We utilize the latest in laser technology Intended to stimulate collagen production, treat deep pigmentation, melasma, and tone pores for a brighter, smoother, healthier complexion with No downtime! For optimal results, 4 to 6 treatments are needed and we recommend your scheduled appointments to be 2 to 4 weeks apart.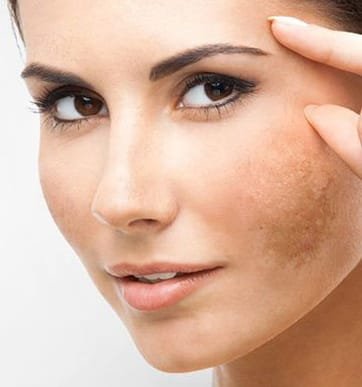 Vein And Vascular Lesion Treatment
Our M22 1064 Nd:YAG is the gold standard in treatment of those pesky spider veins and other vascular lesions found on the legs and extremities. We can effectively zap them away in seconds like a magic wand! About 1 to 3 treatments will be necessary depending on severity.
NuEra Facial Tightening is a safe and effective facial contouring and skin tightening treatment that uses the latest advances in radio frequency in a no downtime aesthetic treatment. High-frequency radio waves stimulate and strengthen collagen to reduce wrinkles and lift and tighten skin. Popular areas include full face, neck, eyes, mouth and chin. We reccommend 4 to 6 treatments best results and each appointment should be 2 to 3 weeks apart. Enhance your results by pairing with RF microneedling!
NuEra RF For Body Contouring, Cellulite, Fat Reduction
Shape, smooth, and tighten from head to toe with FDA approved NuEra! NuEra utilizes the most sophisticated radio-frequency technology to precisely target, tighten and tone your superficial or deep troubled areas. Enjoy ultra-safe, ultra-comfortable and ultra-consistent results. NuEra is best for unwanted fat, cellulite, and skin laxity.4 to 6 treatments needed for best results we reccommned appointments to be 1 to 2 weeks apart.
We utilize the absolute best PiQo4 tattoo removal technology effective in treatment of ALL colors within a tattoo! Short, high energy pulses break up tattoo ink into particles that the body readily absorbs diminishing the tattoo ink more with each treatment.Multiple treatments will be necessary 6 to 8 weeks apart.
The Tetra CO2 laser, which is commonly known as the "CoolPeel® laser", is the hottest resurfacing treatment in the country and the only technology that can perform a CoolPeel. The CoolPeel leverages the exclusive H-Pulse: a high-peak-power short pulse that delivers a fully-ablative treatment without causing thermal damage to surrounding tissue. Without thermal damage, downtime is drastically minimized. At the same time, the system delivers fantastic results anywhere on the face or body that needs rejuvenation!
Subnovii Fibroblast is the most advanced plasma technology available today. Subnovii is FDA-cleared, and the first plasma device that uses LF+ technology: low-frequency + a patented wavelength and power combination. This exclusive energy output allows for more precise applications and reduced healing time. Fibroblast treatments are utilized to tighten and rejuvenate skin in and around the neck, eyes, forehead, mouth/lips, stretch marks, abdomen, knees and anywhere else you have lax skin!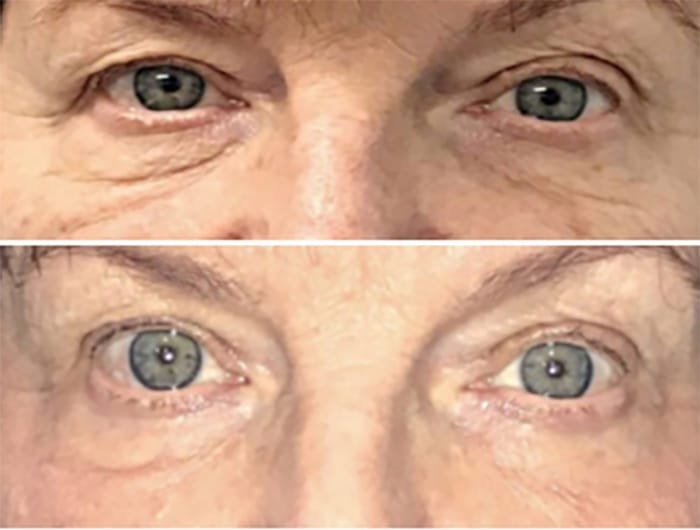 Brandy Cooke
Desiree was so sweet, knew her stuff, and was willing to answer any questions I had. From the front desk to Desiree, the staff made me excited to come back!
Larrie Rap
I can't say enough good things about my appointment - she's amazing would definitely recommend loved everything that was done and the side by side comparison is shocking!
Jenny Fernanez
My appointment was amazing with Jamie. She always makes me feel absolutely beautiful and the skin toning was not painful. 2nd Skin Toning went amazing! 🙂
Hope Barron
Absolutely amazing!! Made me feel so comfortable and at ease. Explained the whole process with great detail and answered any questions I had. I can't wait to see the healed result!
Get Results
Explore before & after gallery